The "Special Needs" Planning Group is an organization that is made up entirely of parents of people with disabilities. We feel that this is important since we believe that no one can simply read a book and truly understand the feelings and concerns that parents have with respect to the needs of their sons or daughters with disabilities. We are experienced, knowledgeable professionals who understand the issues because we are living those issues. We use a team approach to planning using Planners, Lawyers and Accountants, all of whom are specialists in planning for people with disabilities. In addition, we provide solutions which include much more than just a will and a trust account.
Graeme S. Treeby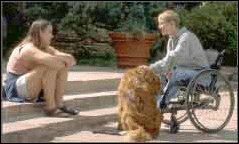 Graeme Treeby is the parent of 3 children, the youngest of whom is named Jenny. Jenny has Cerebral Palsy, Developmental Delay, PDD and a number of other issues. In 1990, he and his wife first entered into the realm of planning for people with disabilities when they attempted to plan for Jenny's financial future. It was at that point when they came to realize that there were a multitude of questions, but few answers. Over the next several years, he and his wife researched the problem and ultimately discovered that there were affordable planning tools and techniques which would allow them to provide for Jenny's long term needs. It seemed logical for Graeme to permanently give up his Accounting Career to share this information with other families throughout the province of Ontario. Since 1993, that is exactly what he has done. In 1997 he co-founded The "Special Needs" Planning Group. Through that organization, he has concentrated his efforts on sharing information with families in Ontario regarding the funding of Discretionary (Henson) Trusts, acquiring government benefits today and providing a decent quality of life for our sons and daughters with disabilities in the future. He has never charged a fee for his services so the information he shares is accessible to everyone no mater what their financial situation. Those who have worked with Graeme have achieved the peace of mind of knowing that their son's or daughter's quality of life will continue to be enhanced for their entire lifetime.
Graeme's other interests have included serving on the Board of Directors of Community Living York South, and serving on various committees within that organization.
He is also a consultant to the Ontario Federation for Cerebral Palsy (OFCP) and their Long Term Planning and Support Program where his current project includes the writing of a Trustee Manual for Trustees of Henson Trusts.
Also, as part of his work with the OFCP, he has authored a book entitled: "Removing the Mystery" An Estate Planning Guide for Families of People With Disabilities. It is available from the OFCP at a cost of $10.00 on CD-ROM or $30.00 in a paper format.
The "Special Needs" Planning Group Mission Statement
Our Mission Is to Help Create Peace of Mind for Parents of People with Disabilities.
What we Do
We create peace of mind for parents and families of people with disabilities. The process that we follow consists of several steps. Firstly, we introduce ourselves to families through seminar presentations made in association with groups serving the Special Needs Community or through referrals from other families.

We will then arrange to meet with the family, usually in their home for a morning, afternoon or evening appointment. At that appointment, we conduct a very detailed exploration of the family's situation in terms of goals, dreams and desires for their son or daughter with a disability as well as financial issues, and so on. We also look at an planning that may already have been undertaken, for example such things as Wills, Powers of Attorney, Insurance programs, Disability Tax Credits, Caregiver Tax Credits and other important issues. We then examine the affairs of the person with the disability to discover what they have as a life vision and we work as a team to assess what adjustments to their financial status as well as the financial and estate plans of their parents may be necessary in order to allow them achieve that vision. As part of that process, we also share information and planning techniques with the families that will allow them to secure a decent quality of life for their son or daughter with a disability. The next step in the process is to implement the plans that have been developed.
A typical estate plan will contain Planning Manuals, Life Plans, Wills, Powers of Attorney, Henson Trusts, Funding Mechanisms like Life Insuran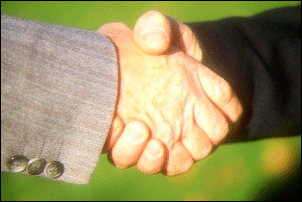 ce, Investments or Estate Assets. All of these devices must be coordinated. Meetings with the various Professionals must take place to complete the paperwork and when everything is done, families achieve the Peace of Mind of knowing that a plan is in place, the quality of life of the person with the disability is secured and entitlement to government benefits is intact. If this is the Peace of Mind that you are looking for, don't hesitate to contact the "Special Needs" Planning Group.
Our Fee Structure Means No Fees
Several years ago when we were establishing The "Special Needs" Planning Group, we realized that the services and information that we provide to families was invaluable. We also recognized that a certain percentage of families with sons or daughters with disabilities had limited financial resources and were single income families. Therefore, we made a conscious decision not to charge any fees for our services. At no time have we charged individuals, families or organizations any fees to have us work with them. By taking this approach to assisting families, we are able to be certain that no one will be unable to take advantage of our expertise due to a lack of resources. At the very least, everyone can gain a greater understanding of planning for people with disabilities regardless of their financial status.